Welcome!
I am so excited you are here and honoring the yearnings of your soul.
Are you ready to wake up in the morning with a smile and excitedly leap from your bed ready to embrace the day ahead? And go through the day with enthusiasm and joy, doing meaningful work, and living a life you love?
Do you have a desire to feel like you are living on purpose? And want to participate more fully in the emergence of the feminine and New Earth? Are you feeling the need to embody truth, harmony, and peace? To be the change you wish to see?
Then transformational coaching may be for you.
Many feel an increase in anxiety and a mounting sense of urgency to be more actively engaged in the current shift in consciousness as new paradigms are being created. We knew this time was coming, but it can feel overwhelming, even to those of us who have been on a spiritual path for decades. Together we can realign you more fully with your soul, discover what' next for you, and increase your hope for the future.
In order for you to get the most from our sessions, you should be in a place where you are ready for a change and want to be an active participant. This doesn't necessarily mean action will need to be taken, but that you are committed to implementing what we discover.
Together, we will process the emotions that are triggered by life, or your dreams, to transform them and create greater inner stability. We will collaborate to discern what new version of you is being called forth, the deeper lessons you are currently facing, patterns to disrupt, and then discover what needs to occur to assist you in the creation of the life that is uniquely yours to live.
You will learn how to work with your emotions, gain confidence in your ability to cultivate to your inner wisdom, and be able to navigate through life more effectively.
The idea is for you to become independent and empowered to successfully walk through life knowing that you have the resources to live freely from your heart. You will feel stronger and more competent in your ability to live according to your deepest desires.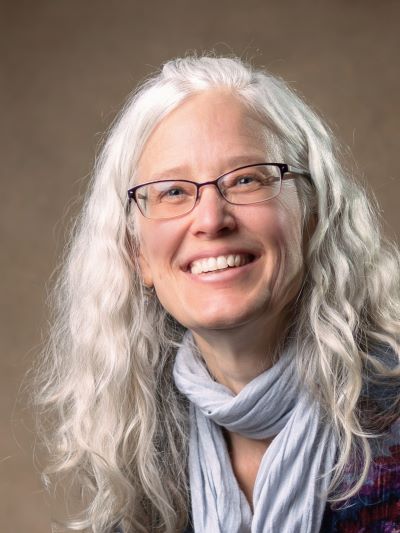 Hello! I am Pamela Alexander, PhD. Transformational Coach, Dreamworker, Artist, Poet, & Writer.
My first job out of college was as an interior designer for a major corporation. Despite many successes, within three years I felt a gnawing sense that something didn't feel right, and left. I changed design jobs several times after that, but couldn't figure out what was missing nor where I belonged.
When I got married, I stopped working and began to search for work that would feel fulfilling. Something that felt "right." This was also when I started recording dreams, which turned out to be a fateful act that would influence the rest of my life.
I took a weekend class on dreams in grad school, which was the key that unlocked the door to understanding. Each night, thereafter, I wrote down my dreams and worked through them. I pursued friends and family members for their dreams and eventually developed my own embodied method of working with them.
They have guided every aspect of my life for the past twenty five years. Dreams expanded my awareness of my soul, addressed relationship issues, life transitions, challenges, past lives, career, spiritually, ancestral patterns, psychology, limiting beliefs, and ways to maintain good health.
I was led by the dreams to feel a greater joy, passion, and appreciation for life. Dreams opened my eyes to a world of magic and miracles.
I began working with clients dreams and then began getting requests from those who didn't remember their dreams, which is when I began to apply what I had learned from dreams to transformational coaching.
Now I work with clients to reconnect them to the desires of their hearts and souls, so they can passionately live their best life and embody their greatest potential.
Testimonials
"It's the calmest adrenaline rush you will ever feel. It's silence in your head, your heart, and your soul. You cry, you laugh, you smile, and most importantly you find your breath. What I have learned from Pam through the years has made me into the truest person that I stand as today. It helped me look in the mirror and love myself and take the negative thoughts away. It has shown me what standing on two feet mentally and physically is, while getting hit by storm after storm, and not even shaking. It's for real. It's deep. You can't say you wanna do it and then quit. Commitment to yourself and especially to this woman before you is everything. I often say.. what would Pam do? And that just reminds me to breathe Amy and feel. It has slowed my mind from running. I no longer run from my fears and childhood, but sit with them, and let them come with an inhale, and learn from them with an exhale. It's truth. It's your core you have been searching for your whole life. It will surprise the heck out of you what you will find waiting for you all within yourself." - Amy Heben
"Pam Alexander is a master at dream interpretation. By looking at her client's dream symbols in relationship to the individual's life path, she assists them in moving forward through what may otherwise be a very confusing, and sometimes scary, message. With her patience and deliberation, she is able to help us see the dreams from an alternate perspective, bringing a positive approach and enlightenment to the mystery.
I have gone from worrying about what my dreams mean to looking forward to the next one, so much so, that I now journal them all. I have become fascinated by the messages and find that they are leading me through an inner awakening.
Pam has the innate ability to weave the interpretation of symbols together in a fashion that enhances the journey through life of her clients. The best way I can describe this process is 'WOW!' Thank you, Pam! ❤️ " - Julia K. 
"When I first met Pam and heard her talk about dreams, (which was over 10 years ago now), I never imagined the profound affect it could have on my life. Not only is the system that Pam has developed unique and incredibly intuitive, while still being sourced from brilliant study, but she, herself, has a gift. When you work with her, I think you will agree that it is one of those experiences where you leave thinking 'Wow...this person had to be put on earth to offer this gift to us.' My goal in life is to live in Love, and model Love in the world, vs. fear, and in doing deep, root work in myself via the dream sessions with Pam, I really feel like that's becoming an attainable goal instead of just an ideal to which I can just aspire." - K.H
"We loved working with Pam and learning a whole new language that our dreams are speaking. The way she holds sessions is a creative alternative to traditional couples therapy. This process was more about helping us grow closer as a couple, understanding our subconscious thoughts, feelings, and emotions. She helped us resolve inner conflict so that we could show up for each other and have a process for being with whatever was coming up in our selves. Pam gives specific, actionable guidance for understanding what dreams are telling us. She wanted us to learn how to do this ourselves, not to be dependent on our biweekly sessions. Pam is generous with her time, not cutting our sessions off when really rich conversations and learnings are going on. It was helpful to do this work as a couple because Pam created a space for the three of us to figure things out together, where all of our insights helped to bring forth important learning. We recommend Pam to any couple or individual who is interested in understanding their dreams and growing as individuals and partners." - Lindsey and Scott Boulder, Co
"Pam is an amazing diviner of dreams. I consulted with her when I had a Big Dream and only a vague yet urgent sense of its importance. I just knew it was a very important communication about a new line of work. Pam unraveled and unveiled the symbolism and meaning of the images with incredible depth, intuition, and mastery. She helped me to see my psyche's powerful messages (even though my mind didn't believe it) of my future path. She shed light on and challenged unconscious ways I was holding myself back from stepping into my gifts and power. Her in-depth knowledge of Jungian psychology, access to her spirit guides, and love of sharing what she knows, will have me returning again with more dreams. Her passion, delight, and enthusiasm are simply contagious. Thank you, Pam, for being here and sharing your gift!" - Mytrae Meliana, San Francisco
"Having worked with Pam on numerous occasions, I have found her to be extremely astute in gathering nuanced dream elements and piecing together a comprehensible, meaningful, whole. Moreover, her respectful approach engaging psyche allows the dream voice to speak openly to conscious awareness -- an interaction critical for understanding the intended messages of dreams. Without hesitation, I highly recommend Pam as an expert source for tenderly and compassionately holding space for our deepest selves to be heard, heeded, and healed." -- D. D.
"I've always considered dreams to be fascinating and powerful tools of transformation - with Pam's expert skills, warmth, unique perspective, and wise insights - I've been able to tap even deeper into my own dreams. From the mythic, to everyday practical terms, Pam makes the joy of dream tending accessible to everyone!" - California Dreamer
"I had a dream analysis session with Pamela and wanted to offer a summary of my experience: Pamela gently and deftly guided our session as we tightened the weave between the dream world and the awakened one. The process was both poetic and palpable in the feeling of love and the energy of healing. As the session wound to a close, it was liberating to have followed the common chord connecting so many aspects of my life and incredibly soul satisfying to see, feel and realize them as coming to a simple and resolvable common theme in my world! The session was a really remarkable awakening in it's own right and I never would have guessed the web of my life all so connected through a discordant seeming bit of dream memory." - Milly Gallik
Frequently Asked Questions
Can I get a refund if I'm unhappy with my purchase?
Send an email to [email protected] to request a refund for any unused sessions. A small fee may be applied for processing.
How do I schedule my appointment?
Upon purchasing coaching, you'll receive an email to schedule a time for your appointment.
Can I purchase coaching more than once?
Absolutely! If you find yourself in need of coaching more than once, simply purchase the coaching again.